Make Your Own Valentine's Gifts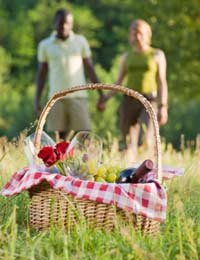 A home-made gift is the perfect way to show you care on Valentine's day. You don 't have to be professionally skilled – there are things you can create whatever your craft level.
Make Music
The easiest Valentine's gift you can make is a mixed CD or playlist (or tape if you're feeling retro) for your loved one. Choose songs that mean something to your loved one, say how you feel or you just think that your partner will love. Make sure you decorate the inlay card beautifully and add a Valentine's message.
Make Your Own Jigsaw
It has become popular recently to make jigsaws from photographs. This could make a good tongue-in-cheek gift for the special person in your life on Valentine's day. After you have done the jigsaw, it can be framed for the wall as a quirky alternative to a standard photo.
Take a piece of thick card and a photo of your loved one (you may want to blow it up to around A4 size using a photocopier). You could use black and white or colour. Cut them to the same size using a craft knife with a protective board underneath.
Use spray mount or basic craft glue to stick the photo to the board. It's now time to draw the jigsaw pieces. Take a pencil and ruler and draw a roughly equal grid on the photo. Once it's divided into squares you can add half-circles onto the squares so that you have traditional jigsaw piece shapes.
Using the craft knife and protective board, cut the jigsaw pieces out. Place the jigsaw in a decorated box.
Make a Valentine's Hamper
Another very easy Valentine's gift you can make is a romantic hamper. Find a decorative basket and fill it with toiletries, luxuries or foodstuffs that your partner will love. For example, you could add bubble bath, a mini bottle of champagne, a face mask and a book to create a 'pamper pack' for your partner.
Alternatively you could add items such as home-made cakes and biscuits, tea, jams and marmalades and pickles. Line the basket with tissue and finish with clear cellophane and ribbon for a classy look.
Make a Heart-Shaped Air Freshener
A home-made air freshener will remind your loved one of you on their daily commute to work. You can even make your own scent using smells which you know your partner will enjoy. Try dried spices such as lavender, cinnamon, cloves, dried fruit peel or essential oils. If you prefer you can just use pot pourri or even cotton wool sprayed with perfume.
You will need some felt. If you want to be traditional, use red felt and cut out two hearts of the same size. Take a piece of ribbon folded in half to create a loop (this will be to hang your air freshener up. Sandwich the ends of the ribbon between the two hearts.
You now need to neatly hand stitch or glue the hearts together, but leave a small gap so that you can add the filling. Add your filling and close the opening using glue or stitches. If you use stitches you can unpick them and replace the stuffing when it next loses its smell. Decorate your heart with sequins, beads, felt – anything!
You might also like...