Make Your Own Brass and Copper Cleaner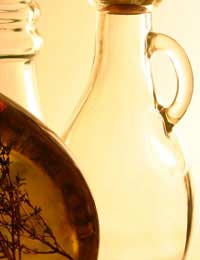 If your cooking tools include copper and brass pans, then you need to know the ins and outs of cleaning and caring for these utensils. Copper has been used in cookware for years because of its many excellent qualities. However, it requires cleaning from time to time to maintain its appearance and performance. A little extra daily care can extend the time between special cleanings. When your copper and brass cookware do need maintenance, you can make your own cleaning solution at home.
Why Copper is Great for Cookware
Copper is an excellent conductor of heat and is easy to bend and shape. These two qualities make copper an excellent material for cookware. However, copper tarnishes easily, and when exposed to moist air, it can form poisonous substances. That's why your cookware is lined with tin, the tin protects your food from coming into contact with these substances. Brass is an alloy of copper and zinc. Adding the zinc makes the copper harder but remains easy to shape and mould. In terms of care and cleaning, brass can be treated similarly to copper.
When it is exposed to air, copper darkens in colour, or tarnishes. This is a normal chemical reaction, and tarnishing does not affect copper's heat conduction performance. However, many people find the tarnish look unsightly and prefer to maintain the original shiny appearance. If you want to keep your copper shiny, then get used to cleaning it every day, copper is very sensitive to air. Brass will keep its appearance a little longer before darkening.
Good Daily Care Leads to Longer Life
You can protect your copper and brass cookware by treating it well on a daily basis. When cooking, use utensils that are designed for non-stick cookware. This will help you avoid scratching your pans. Stick with low to medium heat; high heat can discolour the finish. Never put this type of cookware into a dishwasher.
Most dishwashing soaps are too harsh for the finish and you may end up with damage or stains you can't remove. Wash these pans by hand with hot, soapy water. Avoid steel wool or abrasive cleaners. It's also a good idea to avoid air drying, which could cause unsightly spots. Towel dry your cookware after washing. Be careful when handling and storing your pans as copper and brass are relatively soft and can dent easily. A little extra daily care will greatly increase the useful life of your cookware.
Although your grocer's shelves display many products claiming to clean copper and brass, you can actually create a very effective cleaning solution using basic ingredients you probably already have around the house. To make 2 pints (a little over 1 litre) of cleaner, gather the following ingredients:
2 oz/60g plain flour
4 oz/115g salt
8 tablespoons washing powder
6 fl oz/175ml white vinegar
2 fl oz/60 ml lemon juice
4 fl oz/115ml warm water
Mix the flour, salt and washing powder together in a large glass bowl. Add the vinegar, lemon juice and warm water, then stir. Pour the mixture into a jar that you can close tightly. Label it clearly and store it out of reach of children.
How to Use Your Homemade Cleaner
Here's how to use your homemade copper and brass cleaner. Shake the jar vigorously, the pour a little of the cleaner onto your pan. Rub gently with a cloth. For stubborn spots or stains, scrub with an old toothbrush. Then rinse with clean water, dry the pan and polish the finish with a soft cloth.
So there you have it. Copper is an excellent metal for cookware, and it's even stronger when combined with zinc to make brass. However, these metals will need a little extra care to keep them looking their best. When they do need cleaning, you can make an excellent cleaning solution at home. This makes it possible to have beautiful cookware that doesn't destroy your budget.
You might also like...