Make Your Own Fruit Cage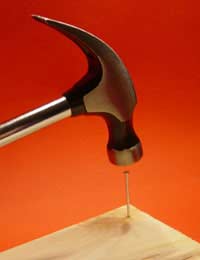 Growing your own soft fruit is a great way to enjoy fresh, succulent fruit for a fraction of the price of the supermarket equivalent. Homegrown fruit can picked and enjoyed straight from the plant, or is easily frozen and used at a later date in homemade pies, desserts, cakes and bakes.
Growing your own fruit also helps you to obtain more control over what you eat, as implementing organic methods on a domestic scale is a fairly easy process. Pest control is easier to manage, reducing the need for pesticides that can leave a residue on the fruit that is eaten.
However, one of the main challenges facing those who choose is grow fruit at home is protecting the crop from the beady eyes of wild birds and squirrels. A few seemingly harmless looking birds can almost decimate a much-anticipated fruit crop in a matter of minutes.
Luckily there are ways to protect your fruit from hungry beaks and mouths, the most common solution being the construction of a fruit cage. Although fruit cage kits are available, you can also easily make your own. Below we summarise how to make a simple permanent fruit cage for cane fruits such as raspberries to help you enjoy a heavy yield of fruit throughout summer and autumn.
Getting Started with a Simple Design
The first thing you need to consider is the height of the fruit cage. Raspberries grow pretty tall, and to pick from the bushes you'll need to be able to stand up. With that in mind, ideally your fruit cage should be around 2 metres, or 6 and a half feet tall. Remember that you'll need a door to your fruit cage, so find the most appropriate and accessible place for this. The length and width of the cage obviously depends on your bushes – be careful to give the new canes enough room to grow without poking through the cage netting.
The cage will need to be constructed with firm posts in all four corners. If opting for wooden posts, make sure that they're pressure treated and coated in preservative to prolong their 'life'. Other options include recycled scaffolding poles or aluminium tubes and copper piping. If your cage exceeds 6ft in length, you'll have to make sure that you have an upright pole placed at 6ft intervals.
Set the poles or posts firmly into the ground, using a spirit level to ensure that all posts are at equal height and set perfectly vertically. You can then install an extra post around three or four foot from your chosen corner post. This creates the frame for your fruit cage door. Using additional poles or rough sawn timber, you can create your crossbeams, making sure to firmly fix in place with galvanised metal brackets.
Making the Door
The door to your fruit cage can be made from a very simple frame constructed with more rough sawn timber. To strengthen the actual door, you will need to cut and fix horizontal lengths of rough sawn timber at intervals down the door to create 'sections'. You should only need three or four of these to create a sturdy door, further reinforced with a diagonal strut on the top and bottom sections. Before fixing the door to the frame, you can staple chicken wire across the frame, laid over with a fine mesh for extra protection. Then attach the door to the doorframe with hinges, using a hook and eye to secure the door in place once fixed to the frame.
Fruit Cage Mesh
It's at this point that you can then start to fix your chosen netting and wire to the cage structure. Chicken wire is ideal, and an extra layer of fine mesh will add protection from smaller fruit-loving mammals. Make sure that you choose responsibly – some mesh can trap small and determined birds, which may result in a few rescue attempts!
The roof of your fruit cage can be fixed permanently in the same way as the sides. However, if you live in an area that experiences regular heavy rainfall or snowfall, you should consider the benefits of having a detachable fruit cage roof. This is because a build up of heavy snowfall in particular, can stretch and damage a fruit cage roof. The ideal situation is to have an interchangeable mesh for the roof, one finer for good weather and one larger span for extreme weather conditions and during pollination.
You might also like...
Dear Making your Own, I really like the concept of your site as well as the contents, but Honestly ... if you are not going to upload a few photo's for each little project then how can you expect anyone to really get the idea of what they are going to make ? Instructions are not enough as I have gone through many of the projects here and find it hard to visualise what the end result will be as well as the steps.
josh G
- 26-Oct-12 @ 9:23 PM