Make Your Own Ginger Beer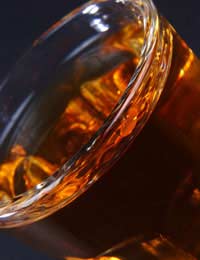 Ginger beer has been a popular traditional drink for centuries. After a long hot day working in the fields or down the pits, miners and farm hands alike enjoyed nothing better than quenching their thirst with a refreshing bottle of home-brewed ginger beer.
But what began as a home-brewing enterprise with the women of the village sharing the ginger beer plant (more later) and keeping their menfolk supplied with their daily drink soon became a more industrial-sized production.
Low alcohol?
Most of today's ginger beer, the sort that is easily available in supermarkets, bears little resemblance to its traditional forebear. For a start it's very low in alcohol, a result of nineteenth century English laws that forced manufacturers to keep the alcohol level to below 2% rather than the 9-11% it could be previously.
Getting back to traditions
But it's still possible to recreate at home, ginger beer that bears more than a passing resemblance to the sort of drink our great-great-grandparents would have enjoyed. How authentic you wish it to be is up to you: we have a couple of recipes from which to choose.
The most authentic ginger beer is made with a ginger 'plant'. This isn't, as you might think, the green stalk of the ginger root, which most of us will be familiar with. In fact it's quite un-plant-like: it's been described as a 'sloppy white mass' that actually consists of a yeast and a bacterium. There may be other constituents in the 'plant' but, thanks to the dedicated work in the nineteenth century of a pioneering scientist called Harry Marshall Ward, we know that these are the two essential ingredients.
How to make traditional ginger beer
So to make authentic alcoholic ginger beer you need a friend with a ginger 'plant'. A friend who is willing to share it with you as the village women would have passed around and shared their ginger 'plants'. But don't worry if you don't have such a friend; it is possible to buy 'plants' online.
Check out the website for ginger beer plant. They guarantee the real thing, a proper ginger beer 'plant' that looks like slightly granular-shaped rice, containing Saccharomyces florentinus yeast and Brevibacterium vermiforme.
Alternatively you can buy a kit that contains the proper yeast for the job – although purists will tell you this isn't authentic. There are a number of stockists online offering ginger beer plants kits but the main producer of the kits is a Gloucestershire-based company called Selsey Herb & Spice. Full instructions are provided that will tell you how to start the process and feed the yeast with sugar so that it will result in a healthy ginger beer 'plant'.
What to do next
Take a 3" piece of ginger root, peel it and grate it onto a piece of muslin. Tie up the muslin to make a small pouch. Place the bag in a large jug with 250g white sugar, the juice of a lemon and 2 litres of water. (Bottled still water – the cheapest supermarket own brand is fine – is best if your tap water is chlorinated or just plain unpleasant.) Stir well and add about 1 tablespoon of the ginger beer 'plant' you have acquired. Cover with a lid over a piece of clean cloth fixed into place.
Now you have to leave it for about 5-7 days before bottling by straining the mixture through a muslin-filtered funnel.
You'll discover that the ginger beer 'plant' has grown! Rinse it in fresh clean water and store in a jam jar ready to make the next batch – or to share with friends.
After about a week, if you can wait that long, your ginger beer should be perfect. Store it in the fridge to stop it fermenting further unless you'd like it a little sweeter or fizzier.
Making ginger beer without a 'plant'
Funnel a cup of sugar into an empty 2 litre plastic bottle – see the note above about bottled water. Add a quarter of a teaspoon of ordinary dried yeast and 2 tablespoons of grated ginger root, making sure you scrape all the juice from the grated ginger into the bottle as well. Add the juice of a lemon and about one and a half litres of water, put on the lid and shake well to mix until the sugar dissolves. Top up with water leaving a gap of about 1" at the top to allow for the working of the yeast.
Put the cap on the bottle tightly and store in a warm place for 24 – 36 hours. When the bottle feels firm the yeast has done its work. Take the bottle from the airing cupboard or other warm place and put it in the fridge to cool overnight. When cool sieve into a jug and serve with ice and a sprig of mint.
You might also like...