Make Your Own Flavoured Oils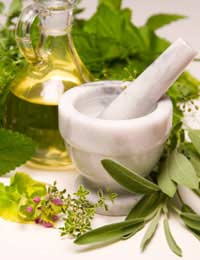 Flavoured oils are a great way to add taste to cooking and salads. Bottles of oils also make excellent gifts which are both attractive and useful.
You don't need to go out and buy lots of bottles of oil of different flavours, though – this can be expensive. Instead, you can start with the basic ingredients and flavour them individually. Oils absorb other flavours very well so it's not too difficult to create tasty and fragrant oils.
A word of Warning
It's important to be aware of safety when making your own flavoured oils. Flavoured oils which are infused with fresh ingredients (which contain moisture) can enable bacteria to grow. Therefore, it's advised that you keep these kinds of oils in the fridge and use within a week (therefore, be careful not to make too much!).
These ingredients include (but are not limited to):
Herbs
Lemon
Garlic
Fruit
Chilli
Before You Begin
Before you start making flavoured oils, you'll need to prepare containers. You can often pick up decorative glass bottles from discount shops such as Poundland and Wilkinsons. Make sure any jars and bottles are fully intact without chips and cracks.
The containers need to be sterilised first. Start by washing them out thoroughly. You can then sterilise them by simmering them in boiling water for 10 minutes. Dry them using kitchen paper.
Garlic Oil
You'll need:
Fresh garlic cloves (6-8 per cup of oil)
Extra virgin olive oil
Peel the garlic. Heat the oil in the pan until it's warm (not boiling). Add the peeled cloves of garlic. Simmer the mixture for 20 minutes, then take it off the heat and allow it to go completely cold. Strain the garlic out and pour the oil into a sterilised bottle. Top with a cork.
Garlic oil is perfect as part of a marinade for veg, fish and meat. It also works well for dishes such as bruschetta and tomato and mozzarella salad.
Chilli Oil
Dried chillies, whole and flaked (30 g per 500ml of oil)
Extra virgin olive oil
Pour the required amount of olive oil into a sterilised bottle and add the chillies. Seal the bottle and give it a good shake. You'll then need to leave the oil for a number of weeks (up to eight), to allow it to infuse. Keep it in a cool, dry place – when it's ready, the oil should have started to change colour to a reddish hue.
Because the ingredients are dry, this oil can be kept for longer than a week.
Herb oil
Fresh herbs
Extra virgin olive oil
You can use any fresh herbs to infuse oil. For example: rosemary, basil or oregano. You can also use a mixture of herbs, rather than being limited to just one.
Clean and dry (with kitchen paper) the herbs and remove the stalks. Bruise the herbs a little so that their flavour begins to release. Put the herbs into a bottle – be generous and top with warm oil using a funnel.
Herb oil is excellent for dipping fresh, warmed bread into. The oil will get stronger over the week.
Don't forget to refrigerate your oil and use it up within a week to ten days where necessary.
You might also like...