Make Your Own Anti-Ageing Cream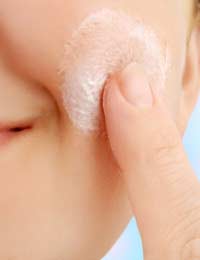 When we take into account with the fact that we're constantly bombarded with pictures of slim, svelte bright young things, it's no wonder that women across the world are spending millions of pounds on a plethora of anti-ageing wrinkle creams! More than ever, both men and women are wanting to look as young as possible for as long as possible.
There are a number of ways to keep yourself looking young and healthy. You can help keep the effects of ageing on your skin at bay by protecting your skin from the ageing and damaging effects of day-to-day exposure to the sun. You can avoid smoking, which will prematurely age your skin. You can eat healthily, incorporating a variety of foods that will keep your skin supple and nourished. Foods such as avocados that include significant levels of Vitamin E are a great source of sustenance for your skin!
You can also help yourself by undertaking a regular skin care routine. Regular exfoliation and moisturising will keep your skin supple, drain away excess fluid that causes puffiness and bloating, and increase circulation to the skin, revitalising it and helping to plump up fine lines that cause us to appear aged. You can also try making your own anti-ageing cream at home, bypassing all the unnecessary potentially toxic and cheap filler chemicals that are so often present in branded skin care products. You may even find that your homemade concoctions are just as effective as any shop-bought expensive product. Why not give it a go - you've nothing to lose!
Make Your Own Anti-Ageing Cream
Many people eat healthy foods to keep us ticking over on the inside. But did you know that foods, when applied on the outside, could be just as beneficial? The fresh ingredients can work wonders on your skin. Banana is one such example of a nourishing food that can be applied topically to achieve successful anti-ageing results.
Simply mash a banana up in a creamy pulp and liberally apply to skin previously soaked in warm water. Leave for around 15 minutes to half an hour and then wash off to reveal plumped up, rejuvenated skin.
Honey is also another great anti-wrinkle natural product found in many a store cupboard. You can start by soaking and washing your skin in lukewarm water to open up the pores and keep the skin supple. Then spread a thin coat of honey over your face and leave for around 15 to 30 minutes. After this time you can rinse away the honey with warm water, and then rub your face with cool water or an ice cube. You should be pleasantly surprised with the results!
Staving off Wrinkles
By making your own anti-ageing cream, you can help stave off wrinkles if you start applying your homemade potions before they appear! A great way to do this is to rub coconut oil into your skin every night after cleansing and toning. This is effectively nourishing and 'exercising' your skin, keeping it healthy and plump. You may also be surprised to learn that pineapple juice is also a great way to keep the wrinkles at bay.
Whilst none of the above recipes claim to be a cure for ageing or wrinkles, they will definitely help you to temporarily keep wrinkles at bay. Skin looks most aged when it is wrinkly, dry, dull and flat looking, so by undertaking any of the above treatments, you'll help to keep your skin looking younger for longer. The key is to keep the treatments up regularly - so the earlier you start using them, the better!
You might also like...
I have all the known ingredients..But, do I just mix them and stir or do I have to boil them. I am making a BUTT plumping cream. I have the powders and the oils.. All I want to know is how to prepare the formula. Please tell "OK"
Bajan Boy
- 26-May-11 @ 11:35 PM