How to Make Your Own Natural Health Booster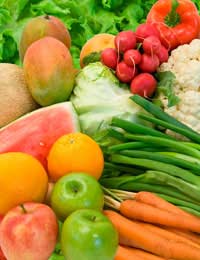 Whether our immune systems have been worn down by prolonged stress, the aftermath of a mild illness or just exposure to a barrage of seasonal viruses, we sometimes need that extra boost to help our bodies fight back to full health. A natural health booster is a great way to top up vital vitamin levels, especially during the long winter months when illnesses such as coughs and colds tend to peak.
Vitamin C
Vitamin C is thought to be essential to the health of the immune system and it is often recommended that it should be taken in relatively high doses when the immune system is weakened or stressed. Although artificial or synthesised Vitamin C is readily available, there are many delicious foods with high Vitamin C content that can be eaten instead. These include onions, citrus fruits such as limes, oranges and lemons, and perhaps less widely known, rose hips.
Rose Hips as Natural Health Boosters
The richest natural sources of health-boosting vitamin C come from fruits and vegetables - however, the exact amounts can depend on the plant, environment and growing conditions. Generally it is accepted that rose hips will consistently provide a relatively high concentration of Vitamin C - on average around 2000mg per 100g of dried rose hips. Dried rose hips have a higher concentration of Vitamin C, but fresh rose hips are also a valuable source of this essential nutrient.
Natural Rose Hip Syrup
Rose hips fell into obscurity for some time, but their medicinal, culinary and health properties are currently enjoying a surge in popularity, as people look for natural, homegrown remedies. Readily available in gardens, hedgerows and woodland areas, rose hips have long been gathered and used because of their abundance and high vitamin C content. The hips or haws Rosa Canina (Dog Rose) are a common feature in many jam, jelly, herbal tea, pie and bread recipes. It's not surprising to learn therefore that rose hip syrup was widely used as a vitamin booster during the Second World War, when importing citrus fruits from tropical regions was dangerous and difficult. This syrup is actually very sweet and can be used not only for medicinal purposes, but also enjoyed as a culinary treat too! Its many uses include a pancake, ice cream or waffle syrup, or a tasty addition to British staples such as rice pudding.
Rose Hip Syrup Health Boosting Recipe
If you're suitably impressed and want to try to make your own natural health booster, just follow the easy recipe below. But remember - if you're picking rose hips from the wild, try to avoid hedgerows on busy roads and always seek the permission of the land owner. As many wild mammals and birds feed on rose hips, make sure that you only take between 10-20% of hips on the plant.
You will need:
Approximately 250g of fresh rose hips
Half a litre of water
125g sugar
Cinnamon stick(optional)
cloves (optional)
Medium-large pan (no lid required)
Fine Sieve
Bottles (sterilised) with lids
Jug
Funnel
Method
1.
Using the back of a spoon, a rolling pin or wide-blade knife, crush the rose hips gently, without cutting through completely. Empty the crushed rose hips into your saucepan and add the water. At this point, if you desire you could also add the cinnamon and cloves for a subtle, spicy twist.
2. Add the half litre of water, and simmer for around 15-20 minutes. Do not allow the liquid to boil, and do not cover the saucepan with a lid.
3. Next, using a fine sieve, strain the rose hip infusion into a jug, using the funnel if required. At this point, you'll need to add the sugar, making sure that you're using roughly equal amounts of sugar to volume of the liquid. The sugar will need to be stirred until it completely dissolves.
4. Once the sugar has dissolved, pour the mixture back into the saucepan, this time bringing the liquid to the boil, before reducing to a simmer for around another 10-15 minutes. This should reduce the liquid to a thicker, syrup consistency, especially once cooled.
5. Allow the syrup to cool before funnelling into your small sterilised bottles and seal them closed. The syrup stores for around 12 months in the sealed bottles. Once opened however, it must be used within one week and stored in the refrigerator. If given medicinally to children, the syrup should be drunk as a cordial - diluted in water, with one teaspoon of syrup to 5 teaspoons of water. Alternatively, another tasty option is to add the syrup to puddings, pancakes and ice cream!
You might also like...