How to Make a Natural Hangover Cure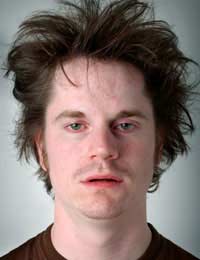 Whether accidental or purely consequential, nobody enjoys having a hangover. The headache, the nausea, and the general feeling of overwhelming lethargy are enough to outweigh any enjoyment had from the night before. As ever nature can always lend a helping hand. Although an aspirin – a naturally derived drug itself - can help with the milder hangover symptoms, you can also look at some tastier, gentle and refreshing options for that natural hangover cure.
Prevention!
The first port of call is to look at ways in which you can prevent a hangover in the first place. The most simple, idiot-proof option is to not drink so much in the first place. It's bad for your liver, not great for your brain, and sometimes disastrous for your reputation.
If you're intending on having a good night out, try and match each alcoholic drink you have with a soft drink or water. You can still have plenty of fun and frolics if you choose to drink in moderation. Also make sure you eat before you go out - and when you come back too, if the mood takes you! Foods rich in B6, such cereals and fish, will help to alleviate any hangover symptoms.
But nobody's perfect, and on the odd occasion, you may have found that you've overdone it. That's when a natural hangover cure is called for – a simple, refreshing pick-me-up that will soothe and alleviate mild hangover symptoms.
Natural Ingredients, Natural Solution
Let's take a look at some of the key ingredients in this recipe. Firstly, the medicinal herb feverfew (Tanacetum parthenum) is known for its mild analgesic properties, which is perfect for relieving headaches. It is also thought to help relieve mild digestive problems.
The main bulk of this recipe uses kiwis, which have a high Vitamin C content, which in turn is thought to protect and help to keep the liver healthy. Kiwis, aside from being deliciously sweet, also have a high water content, perfect for rehydration and refreshment.
Kiwis, alongside honey, also contain a naturally-occurring sugar called fructose, which can act as a stimulant. It's thought that a night of heavy drinking and a hangover can inhibit the release of cortisol – the hormone responsible for releasing glucose into the bloodstream. An inhibited cortisol release basically results in lethargy, so a healthy injection of fructose is perfect for redressing the balance.
Now we're aware of the facts, let's take a look at how to make the ultimate natural hangover cure recipe.
Natural Hangover Cure Recipe
You'll need:
¾ pint water
3-4 tbsps honey, depending on taste
3 kiwi fruits
3 tbsps feverfew flowers
Salt
Bowl
Sieve
Blender
1.Firstly, boil the water, pour straight into a mixing bowl and add the feverfew flowers. Leave to stew for around 8-10 minutes.
2.Next, strain the infusion through a sieve in a jug, or transfer straight into the blender. Peel and add the kiwis, around half a teaspoon of salt and honey to the feverfew infusion.
3. Blend to a smooth consistency and taste – you may find that you need to add more honey to sweeten the smoothie.
The best advice is to drink the smoothie as soon as possible to enjoy its benefits, however this refreshing natural hangover cure can be kept for up to a day in the fridge, but no longer!
You might also like...