About Our Site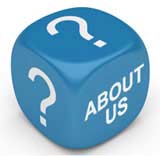 MakingYourOwn was formed to offer a unique reference point on great ways to save money and the environment.
Consumerism has steadily become one of the most potent of human activities to affect the environment in a negative way. With the onset of a global economical downturn, saving a few pounds and pence has also become a subject of interest for many people. Because saving money and the environment often go hand in hand, we decided to create MakingYourOwn as a unique reference point for all things eco-friendly and homemade.
By creating the MakingYourOwn website, we wanted to provide a resource aimed specifically at UK readers. People with a particular interest or experience in this area have written our extensive features and articles. Our aim is to not only provide our readers with up-to-date, practical and relevant content on this varied subject area, but to also inspire them to go away and give it a try themselves.
We also wanted to communicate the fact that making your own is not just about saving money and being as frugal as possible. It's also about rediscovering the luxury of well-thought out, homemade produce that just so happens to (usually) costs less than its commercially produced counterparts.
So whether you're planning on crafting a gift, creating your own condiment supply, or building an eco-friendly solar panel system, MakingYourOwn has a wide variety of articles dedicated to homemade produce on a budget. We're continually updating MakingYourOwn to provide you with new features and articles, so please check back regularly or subscribe to our free monthly newsletter.

Related Articles in the 'Site Information' Category...