Make Your Own Solar System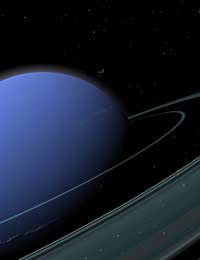 For children and adults alike, the night sky is full of wonder. Stars, constellations, galaxies and even planets are visible to the naked eye, stirring up wonderment and excitement about the secrets of the universe.
It's only natural that so many children develop a fascination with space. One great way to nurture an interest in space, the planets and the stars is to engage your kids in a fun craft activity that they can learn from. This article explains how to make your own solar system mobile.
Before You Begin
Before you being making your mobile solar system, you'll need to prepare the work area, and gather a few materials and pieces of equipment first. As the solar system planets will be made with papier mache, it's a good idea if you lay a lot of newspaper down in the work area to protect your work surfaces.
To make your mobile, you'll need the following:
Balloons
Cardboard
Thin Wire or Fishing Line
To make the papier mache you'll need:
Water
Flour (or glue)
Mixing Bowl
Newspaper
Paintbrush
Balloon Fun
To make your papier mache planets, firstly you'll need to take 9 balloons and blow them up to different sizes that correlate with the different sizes of the planets within the 'old' solar system. (It's at this point that you can debate whether you want to 'downgrade' Pluto to a large body, or include it along with the other four 'dwarf planets' too!)
For instance, the biggest planet is Jupiter, and so this balloon needs to be blown up the biggest, whereas Mercury should be fairly small. The balloons that will become Earth and Venus should be roughly the same size. You may also want to include a tenth balloon to represent the Sun.
This is a great way for your children to become familiar with the names of all the planets in the solar system, as well as their characteristics, sizes and sequential distances from the Sun.
Once the balloons have been blown up to roughly the right sizes, you can start to make your papier mache moulds.
Papier Mache Planets
To make your papier mache, you'll need to take a fair few pages of newspaper and tear them into long strips. Tearing along the grain of the paper will make this job very easy!
Next, take the mixing bowl and mix together the flour and water, at a ratio of 1:1. If you want to opt for a glue and water mixture, you can substitute the flour for white glue at the same ratio. If you have a stronger bonding glue, this needs to be mixed with water at a ratio of 1 part of glue to 2 parts of water.
Mix the ingredients together evenly, making sure that there are no lumps. You will then need to take a balloon and a few strips of newspaper, and begin immersing the newspaper strips in the glue mix. Remove the strip, and run it through two fingers to remove excess glue. The strip can then be laid onto the balloon surface, and gently patted with a paintbrush to remove any creases or air bubbles.
Repeat this until the whole surface of the balloon has been covered. You might find that you need two or three layers of papier mache, particularly with the larger 'planets'. Take into consideration that eventually you'll be piercing the shell in order to suspend the planets, so the papier mache can't be too thin or delicate, otherwise it will inevitably just break.
Once the balloon has been completely covered in papier mache, leave it to dry, preferably on a wire rack so that a large surface area doesn't become stuck to another surface. Ideally the papier mache should be left overnight to dry out completely, hardening as it dries. Once you're sure it's completely dry, you can insert a pin into the papier mache globe, popping the balloon inside. Your planet is now ready for painting!
Making the Mobile
Once all the planets have been constructed and painted, you'll need to hang them on the mobile. To do this, you'll need to take a piece of cardboard and cut it into a circle. Using a compass, you can then work out the orbits of each planet from the centre of the circle (the sun). Remember to leave enough room for each planet – some may have to hang lower than others if you've made them to a fairly large scale.
You will then need to make two holes close together at the top of the planet. This is where you will thread the wire or clear fishing line through that suspends the planets from the mobile. Secure these through holes in the cardboard, with enough line or wire for the planets to easily hang down.
The cardboard can be hung by piercing three equidistant holes in the cardboard, and threading more fishing line through each of these, securing together at the top in a loop. This can be secured into the ceiling with a pin. An alternative to this cardboard method is to take two long pieces of wood secured into a '+' shapes, and screw small eyelets into the wood at appropriate intervals, where the planets will eventually hang from.
MAKING YOUR OWN IS FOR SALE.
This website is for sale [more info].
You might also like...
I hate you cause our teacher gave us this as an usignment XD
Fart
- 19-Feb-13 @ 7:17 PM